PLUMBING YOU CAN RELY ON
The Plumbing Tree has served residents and business owners in the greater Cleveland, OH, area for more than 20 years. Experienced with residential and commercial plumbing, we are the professionals to call when you have any plumbing situation.
We are so confident in our
work that we have a 1 year
guarantee on all labor for new installations.
RESIDENTIAL & COMMERCIAL
24-HOUR EMERGENCY SERVICES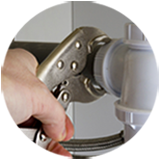 ANY PLUMBING SERVICE
JUST MENTION OUR WEBSITE
Fixing Clogged Drains
New Fixture Installation
Leaky Pipes and Faucets
Water Heater Installation
Commercial and Residential
Gas line Repair and Install
Free estimates!
Brunswick Plumbing Companies
Brunswick Plumbing Service
Brunswick Plumber | Brunswick Plumbing Companies | Brunswick Plumbing Service