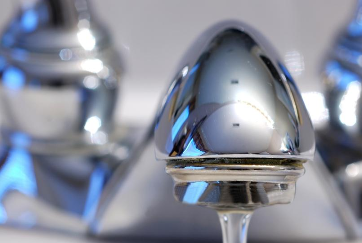 For over two decades, residents throughout Northeastern Ohio have been receiving exceptional plumbing services from the remarkable emergency plumber team of professionals at The Plumbing Tree, LLC. in Brunswick. We are distinguished for offering our clients the kind of unparalleled emergency plumbing services to which they are worthy of having. Not only does our company provide FREE estimates for its unmatched plumbing services, we are renowned for giving back to the communities we serve! Consequently, we donate all our gently-used plumbing fixtures to nonprofit organizations like Habitat for Humanity. We strive to set a positive example for others to follow and to take the lead whenever possible to support our communities. As a family-owned and operated business, it's not surprising to discover that if our Columbia Station neighbors are seeking for the most qualified emergency plumber, The Plumbing Tree, LLC. is the only name they need to know.
Columbia Station Emergency Plumber
Columbia Station Emergency Plumbing
Columbia Station Emergency Plumbing Services
Columbia Station, also known as Columbia Township or just Columbia, is the easternmost of 18 townships found in Lorain County, Ohio. Approximately 7,000 residents make Columbia Station their home. The Plumbing Tree in Brunswick is conveniently located about 12 miles northwest of Columbia Station. We are recognized for having the most incomparable emergency plumbing services for Columbia Station business owners and homeowners. Columbia Station customers realize they can always depend upon our emergency plumber to be available 24/7 for all their unexpected emergencies. What's more, not only will The Plumbing Tree do everything possible to meet the expectations of its Columbia Station clientele, but we will endeavor to surpass them. Below are some of the additional services we provide to our Columbia Station customers in addition to emergency plumbing services:
Gas Line Repair & Installation;

New Fixture Installation; and
Commercial & Residential Services;

Free Estimates

Leaky Pipes & Faucets;

Water Heater Installation.
Columbia Station Emergency Plumber | Columbia Station Emergency Plumbing | Columbia Station Emergency Plumbing Services
The entire Plumbing Tree team has the experience, knowledge and official certification required to take handle all your emergency plumbing service needs. We will guarantee that you get your well-deserved 100% satisfaction, immediate service and fixed-rate billing, in addition to receiving prompt, courteous and professional emergency plumbing service. No matter the size of the plumbing job you have, you can anticipate that The Plumbing Tree has the ability and skills to take care of it. As a result, if you need an emergency plumber or emergency plumbing service, it's high time that you call The Plumbing Tree, LLC. at: (440) 444-6996, today.